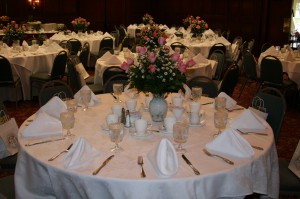 Every year we have a unique privilege and opportunity to showcase what God has accomplished at the Crisis Pregnancy Center at our Annual Fundraising Banquet. Held at a local church setting (no other venue in the county is large enough) in Gaston County we gather as the largest pro life setting in the area. PARTNERS, Pastors. Politicians, Community Leaders, Volunteers all come together to support the cause of Life. Sharing our story, being encouraged to continue in the fight to speak up for the unborn and seeing others who are our comrades in this battle is a unique blessing.
Annually scheduled on the second Thursday of March we invite a nationally know speaker, hear client testimonies and updates on CPC happenings. The challenge is daunting but each year we get to see Gods provision.
Meg Koontz, our Resource Development Director has led our recent Banquets and diligently prepares to lead us each year. To contact her call the Center at 704.867.3706.